"I found the team at Settld extremely helpful, empathetic and efficient in the resolution of my late mother's affairs. I would strongly recommend Settld as a service that takes away a significant element of the administrative work associated with dealing with a bereaved estate at a time when you need it the most."

Using Settld, you only need to provide information once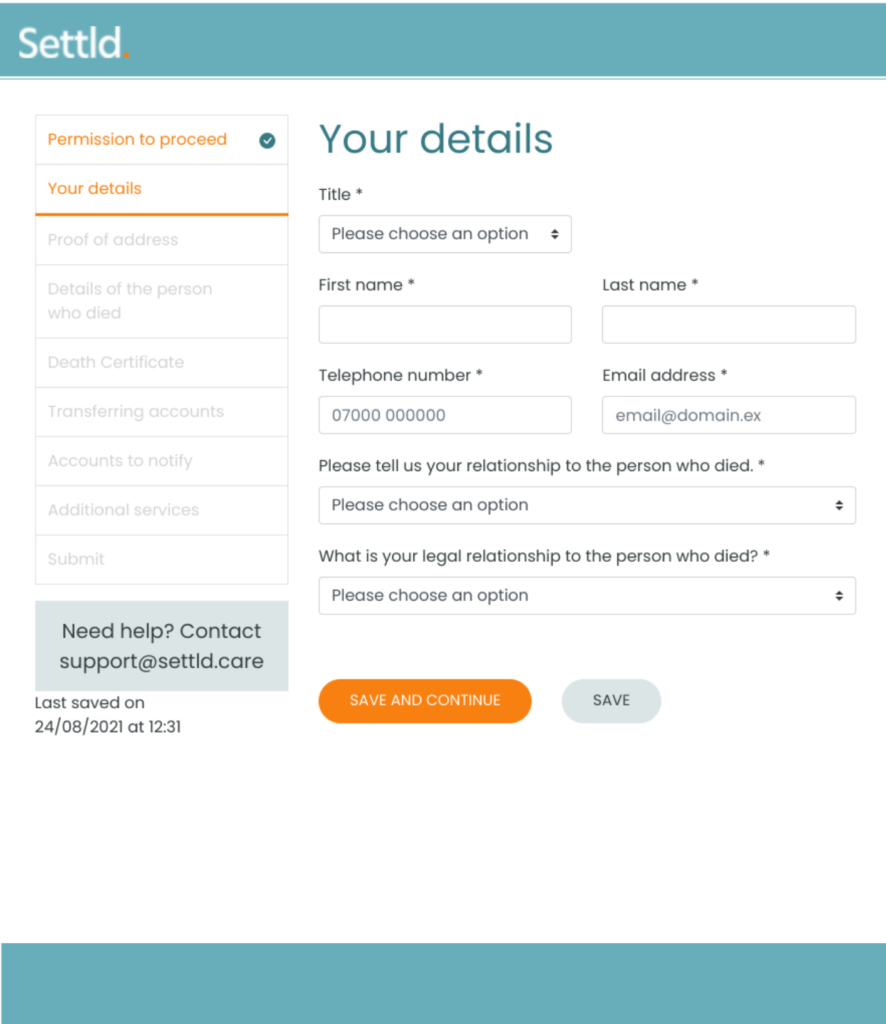 A simple service
On a single form, you can list all the companies you need to notify, upload the information that they will need to proceed, and detail what should happen to each account.
A transparent process
We will notify all of the companies you've listed, at the same time, and we'll follow up delays on your behalf. We'll make sure you're always updated, and we'll let you know when everything you've requested has been completed.
You can check progress online at any time and we're always here to help if you need us.
Settld is a secure service
Data encrypted at transit
Multi factor authentication
Data stored in ISO27001 certified UK data centres
Common Questions and Answers
I don't know if I need Probate. Can I still use your service?
Richard Appell
2023-08-18T11:04:11+00:00
Yes. Our Free Account Support service includes notifying companies of a death, stopping post and instruction for account closure, transfer or freeze. You can upgrade later if we determine that probate is required.
If the Estate is not being passed to a surviving spouse, a home is being sold, there are financial accounts worth a significant amount or there are stocks and shares, it is likely that Probate will be required. 
If you are unsure whether you need Probate, speak to a member of our specialist team today.
Consistently rated a 5 Star Service
Helpful, patient and supportive
at a difficult time
A much needed service
saving time consuming administration
Thorough and professional
throughout the whole process
If you have further questions, please email support@settld.care
alternatively, you can call us on 0344 327 3996 (office hours are 10am-6pm Monday to Friday)