What people are saying about Settld
Read a selection of our latest reviews and user stories
Excellent service
Excellent service. Patient and dedicated staff who can't do enough for you. Really helpful at such a difficult time.
So helpful and made a difficult time…
So helpful and made a difficult time less stressful. Easy to use and there were regular updates and advice from a friendly team. I wouldn't hesitate to recommend this service to anyone. Thank you so much for help.
Totally recommended Service!
Cannot thank Settld enough for their kindness and professionalism. This service is beyond immeasurable. When grief hits the brain power is very fragile but having the support from settld has helped on the worst of days. Totally recommend.
Thank you !!
Settld made the cold, hard, bureaucratic aspects of an unbearable situation bearable. Thank you.
Great service
Great service, would highly recommend
A brilliant service!
A brilliant service for a difficult time in anyone's life. Settled removes most of the hassles from dealing with so many different providers. A brilliant time saver too.
A quick and easy process
Simply by giving some details and uploading copies of documents – an easy and quick process – I saved hours of time waiting for customer services to answer. It also meant I didn't need to keep uploading copies of documents.
Most efficient!
At such a difficult time it took a lot of the stress away by sorting and contacting all the relevant companies keeping me updated of progress and next steps needed…a God send
An invaluable service
I have found this service invaluable in taking those first steps with the variety of companies one needs to contact on the death of a person close to you. I actually can't thank you enough.
Settld - can deal with multiple other organisations!
Being able to go to an organisation that can deal with multiple other organisations is hugely beneficial when dealing with the estate of a deceased relative. Even when Settld couldn't deal with a particular institution (shame on those who don't participate in such a worthwhile venture), they provide advice as to the next steps that needed to be taken. Thank you for setting this up. It has made a difficult time easier.
Wonderful service!
Wonderful service. Take all the stress out of endless phone calls when you most need it. Kept up to date all the time. The whole procedure from beginning to end was perfect. I would highly recommend it to friends/family. Thank you for a job well done.
It took from late March to early June which is brilliant. I have heard of these taking up to a year.
Dealing with a loved ones estate
Dealing with a loved ones estate, can be a difficult time. Using settld.care made so many things easier when contacting a whole range of companies and loading information and documents only once.
I would highly recommend anyone using this service, you will not be disappointed
User-friendly hub at a difficult time
We very sadly lost our son early this year. Settld was a very user-friendly hub for helping to sort out his affairs. It was a simple matter of choosing the utility, digital, financial company we needed to let know, plus adding any policy/account numbers or documents linked to his name, and they did the work behind the scenes. There were regular updates about progress, which was helpful, especially at such a tough time for us as a family.
Settld.care - Amazing!
The service and help we had from Settld.care was absolutely amazing and smoothed the path on a difficult journey. The format of their website was easy to navigate and simple to understand. When they posted a question it was clear and simple to submit the answer and then off they went again to do further investigation…..just brilliant! The staff were so understanding of how difficult a time it can be and all correspondence was handled with such care and sensitivity.

It was such a relief to know that this side of things was in capable and reliable hands
My father died in complicated circumstances and it was a challenge piecing together the fragments of his finances. We really appreciated how the Settld team had both the tenacity and empathy to help us reconcile matters on our behalf, particularly when dealing with organisations which had seemingly poor bereavement reconciliation processes in place.
I would thoroughly recommend Settld to anyone
We were very impressed with Settld's efficient customer service approach and dignified communications regarding the estate of my late husband. I would thoroughly recommend Settld to anyone else in similar circumstances. Thank you so much Settld.
Very impressed with the work Settld has done
Myself and my son are very impressed with the work you have done to deal with my late husband's estate debts and assets. It really helped take some of the stress off in dealing with the burden of administration.
Have already recommended it to others
I think it's a wonderful service and have already recommended it to others. I really appreciate you being there for questions too – it's a real comfort when you feel like someone's on your side and there to support you.
Thank you so much
Thank you so much for your thoroughness. It's great to know I can come back to you if anything else surfaces. Thanks for all your support and kindness, as always.
I found this team brilliant
I found this team brilliant as I would not have known where to start. It took away the stress at a very difficult time so thank you.
Simple and user friendly
The set up is very simple and user friendly. Your customer service department was totally on the ball!
I couldn't believe that they don't charge anything for their services!
This company have been wonderful helping with the bereavement of a close family member. They make a tough time that bit easier by reducing all the admin when someone passes away. They were also very responsive at adding new accounts to my dashboard and chasing up third parties.
The kind and helpful support of the staff at Settld was so good
I don't know how I would have managed to deal with all the organisations myself at such a difficult and distressing time. The kind and helpful support of the staff at Settld was so good and they sorted so much out for me, communicating regularly to keep me informed.
Thanks for your help closing the accounts
During what is a difficult time for those dealing with the admin matters of a loved-one, it's great that you help with this as it allows the person to focus on other things.
Fast and professional
Thank you for your service at this difficult time. Will definitely recommend.
So kind and empathetic
I am so incredibly lucky to have had their support at such a difficult time for the family. I can't speak highly enough of Settld. Many, many thanks.
We can't speak highly enough of this service
The support, expert advice, empathy and kindness was invaluable at the most difficult time for our family.
Your support has been amazing
I just wanted to say that your service has been excellent. I am very grateful to have had you there working through this for me. I think the best compliment I can give you is to say that I didn't have to think about it let alone get upset, angry or stressed as I am sure some people do when trying to go it alone, you took the difficult task on and completed it, thank you.
Communication was clear and concise
Following the death of my father my 88 year old mother was not really in the best frame of mind to be dealing with utility companies as she finds it difficult to deal with call centres at the best of times so it was really useful to have a service which took some the stress out of the process, and the accounts were settled in a timely manner.
Thank you for your efficiency and care
Both in sorting and informing the relevant companies and the way that you have communicated back to me. I have to say that I have been suitably impressed. So thank you for that. Should there be any other items that I come across whilst sorting out my Father-in-law's affairs that require the need of your services, I will contact you again. 
Using Settld has saved me time and stressful phone calls at a time when I was too upset to make them
I'm so glad I found Settld. From start to finish they dealt with everything, saving me having to contact companies one at a time. They kept me up to date as progress was made, and I could also see progress for myself on the dashboard. I highly recommend Settld.
Extremely professional
At the most upsetting and stressful time of my life, Settld dealt with so many companies effortlessly and quickly. Extremely professional and kept me in dated with progress.
10/10
Because of the incredible patience and calm kindness of the Settld team. Can't thank them enough for helping this middle aged, grieving technophobe.
Thanks for all of your support
I've just recommended you to a friend who has also just lost her mum.
You did an amazing job
You couldn't have improved on it.
A great service
The process was straight forward and uncomplicated – a great service.
Brilliant!
A great Service. Really takes the stress out of an already stressful time.
The process was straight forward
Having everything centralised makes it feel easier.
Thank you!
It's a very useful service. The team were excellent and incredibly quick to resolve matters.
Settld's communications are clear, regular and empathetic
The Settld service is a very good idea, very well implemented.
It alleviates the stress involved during a difficult time in dealing with so many organisations.
I would like to thank Lisa and Gagan very much for their assistance.
Excellent communication and efficient service
Came across Settld purely by chance. At the start I was somewhat dubious having never used a provider of this type of service before, but any concerns I had were very quickly eradicated. The Settld team have made this a pleasant experience during sad times.
Amazing service, thank you so much!
I did not think it could be possible to delegate this, and also for it to be free! Settld helped me to close and change utility accounts after my father's passing. Very polite and helpful on the phone too. I hope it continues and can be of service to others too, keep up the good work.
I can't thank you enough for providing this service.
It has been easy to use at every stage. I appreciated the phone call from your advisor to ask if I needed any help – that was a lovely personal touch and done very sensitively.
I'm very glad I decided to use Settld's service.
Settld was recommended to me. The customer service was excellent and resolved for me many of the administrative tasks that had to be done, which was a great help. Many thanks Settld!
You have no idea how amazing you have been!
Out of everyone after my husband passed, your team and the coroner's office took a weight off of my shoulders. I can't begin to explain, I also can't thank you enough!
Helpful, understanding and clear
Your representatives were accessible, very helpful, understanding and clear in explaining each step in the process.
Settld support every step of the way
You helped with any difficulties encountered in uploading in finding accounts and uploading information.
You have helped me so much and I am so very grateful
I just want to thank you for all the work you and your team have done for me. Whether it be talking with you over the phone or what you do behind the scenes.
I've told so many people about you
Honestly, I can't believe how well it's gone. I know now that when the worst scenario happens to members of my family or even me, I don't have to panic because Settld are there. I just want more people to know about this. I would have been lost without you. I cannot thank you enough.
It's been a blessing
My husband was diagnosed with a terminal illness and one day when we were watching TV I ripped the page out of Good Housekeeping (months and months ago) for when the time came. I'm so glad I did – you and your service have been ever so kind and helpful.
Extremely helpful, empathetic and efficient team
I would strongly recommend as a service that takes away a significant element of the administrative work associated with dealing with a bereaved estate at a time when you need it the most.
The service was efficient and simple
Gagan Gupta, who dealt with my case, was very patient in dealing with my husband's affairs.
Really easy to fill in
You've been very efficient
Thank you so much for calling so quickly!
I honestly can't thank you enough!
Heaven knows how I would have gotten on the past few months without you, I think it's a magnificent service.
Superb advice and support given with huge empathy
Settld saved me a great deal of stress and time. Many thanks to all.
I am so grateful for your help.
This has all been taken care of so quickly and carefully. Thank you so much.
Settld has helped take the stress out
I had time to concentrate on things such as planning the funeral and being able to comfort other family members, whilst knowing someone else can take care of time consuming phone calls to service providers.
I would definitely recommend Settld to family and friends
Settld was a godsend and saved me a lot of time and admin at what was already a very stressful time. You were always very professional and approachable and I appreciated the personal touch.
I recommend Settld for anyone going through this
Throughout the bereavement process, I was kept well informed & contacted by Gagan, especially when more info / verification was needed. This made the situation much more bearable & less stressful.
So easy to set up
Settld took all the stress out of what is an emotional time.
A huge time-saver
Thank you. The customer service team were very efficient at helping us to resolve any issues.
A brilliant service
Special thanks to your customer support team who were always on hand to help.
Your user interface is easy to understand and implement
A great saving in time and hassle to make one notification to all.
Thank you so much
Your team's help has been great. Honestly, thank you very much.
Very easy
Settld Stories
Marco Monteiro
2022-02-18T17:58:10+00:00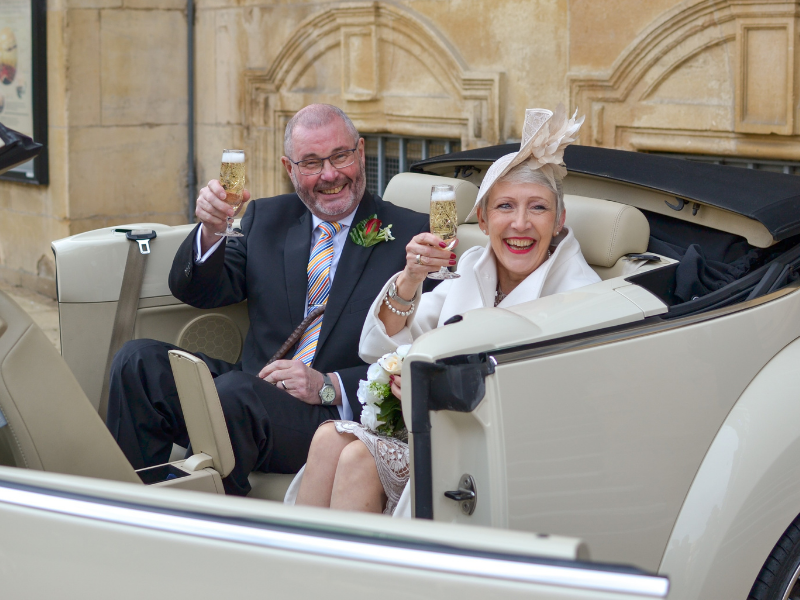 Christine, 65, read about our free service in a [...]